CSC Stipendium
Regierungsstipendien der Volksrepublik China
Das Chinesische Bildungsministerium stellt über die Förderorganisation China Scholarship Council (CSC) Stipendien für deutsche Master- und Promotionsstudierende zur Verfügung. Auch Bachelorstudierende, die sich im letzten Jahr ihres Studiums befinden, können sich bewerben. Die BewerberInnen müssen an einer Universität in Nordrhein Westfalen eingeschrieben sein. Das Programm ist für alle Fachrichtungen offen. Die Universität zu Köln fungiert als Mittler zwischen den BewerberInnen und dem CSC.
Leistungen:
Monatlicher Zuschuss zum Lebensunterhalt in Höhe von 2500 RMB für Bachelorstudierende, 3000 RMB für Masterstudierende und 3500 RMB für Doktoranden
Freie Unterkunft im Studentenwohnheim
Befreiung von Studien-, Immatrikulations-, Experiments- und Grundlehrmaterialiengebühren
Gewährleistung einer Basiskrankenversicherung (zusätzlicher Versicherungsschutz empfohlen)
Änderungen zu den oben aufgeführten Fördersätzen vorbehalten
Quelle, mehr Infos und FAQs: http://www.campuschina.org/
Mögliche Studienaufenthalte:
WS 2023/2024: 09/2023 – 02/2024
WS 2023/2024 + SS 2024: 09/2023 – 07/2024
SS 2024: 02/2024 – 07/2024
Hinweise:
Bei den Stipendienleistungen sind die internationalen Flugkosten, Kosten für Visa, etc. nicht enthalten!
Nicht alle Universitäten/Studiengänge sind förderfähig. V.a. bei englischsprachigen Studiengängen sollten sich die BewerberInnen bei den chinesischen Universitäten erkundigen, ob die gewünschte Studiengänge von CSC übernommen werden. Wenn ein Studiengang teurer ist als die Höchstsumme, die CSC für Studiengebühren aufwänden würde, können StipendiatInnen eventuell durch die Zahlung der Differenz trotzdem den gewünschten Studiengang belegen.
Benötigte Bewerbungsunterlagen in folgender Reihenfolge:
(Es müssen jeweils 1 Original bzw. beglaubigte Kopie sowie 1 einfache Kopie vorliegen. Die Unterlagen müssen in englischer Sprache eingereicht werden. Sollten die Originale nur in einer anderen Sprache vorliegen, müssen sie übersetzt und beglaubigt werden.)
1. Online-Antragsformular des CSC (registrieren, anmelden, herunterladen, unterschreiben und mit Passbild versehen): https://studyinchina.csc.edu.cn/#/register Als "Agency-No." Ist die Nummer 2802 anzugeben! Bei Problemen bitte lesen Sie die Anleitung für Online-Formular.
2. Eine Kopie Ihres Reisepasses (Datenseite). Bitte prüfen Sie noch die Gültigkeit Ihres Reisepasses. WICHTIG: Der Reisepass muss mindestens bis 01.09.2024 gültig sein.
3. Zeugnis über höchsten abgeschlossenen Studienabschluss. Für Bachelorstudierende gilt das Abiturzeugnis.
4. Amtlich Beglaubigter Leistungsnachweis des laufenden Studiums (Englisch oder Chinesisch)
5. Aktuelle Studienbescheinigung.
6. BewerberInnen für die Fächer, bei denen Chinesisch als Lehrsprache dient, sollten HSK-Leistungszeugnis einreichen. BewerberInnen für die Fächer, bei denen Englisch als Lehrsprache dient, sollten nach der Anfoderung der Zieluniversität Sprachleistungszeugnis wie Zeugnis für IELTS oder TOEFEL einreichen.
7. General Scholars, Senior Scholars und BewerberInnen eines postgraduierten Studiums (Master- und Promotionsstudium) sollten Zulassung der Zieluniversität oder Einladungsschreiben des Betreuers/ Doktorvaters einreichen
8. Bewerbungsschreiben (Motivationsschreiben) mit Studien- bzw. Forschungsplan (500 Wörter für Bachelorstudierende, 800 Wörter für Masterstudierende)
9. Zwei Empfehlungsschreiben/Gutachten, ausgestellt durch Professoren.
10. Dringend empfohlen: Zusage/Einladung einer chinesischen Universität.
11. Amtliches Führungszeugnis, das von der örtlichen Polizei binnen 6 Monaten vor der Antragstellung ausgestellt wurde und keine Eintragungen enthält.
12. Kopie des Gesundheitszeugnisses für den Aufenthalt ab 6 Monaten.
Bewerbungsschreiben (Motivationsschreiben) mit Studien- bzw. Forschungsplan (500 Wörter für Bachelorstudierende, 800 Wörter für Masterstudierende)
Das Original behält der Bewerber. Das Gesundheitszeugnis ist nur 6 Monate gültig und daher bei der Bewerbung für das Stipendium nicht einzureichen (muss jedoch gemäß Punkt 1. Online hochgeladen werden).
Das Gesundheitszeugnis muss vollständig ausgefüllt werden und sollte von einem Arzt oder Krankenhaus unterschrieben und mit einem offiziellen Stempel abgestempelt werden. Für den Visumsantrag ist eine Kopie des Gesundheitszeugnisses erforderlich, das Original muss mit nach China gebracht werden.
Bewerbungsfrist:
Die gesamten Bewerbungsunterlagen (ausschließlich in englischer Sprache) sind bis spätestens 22 Februar 2023 bei der Universität zu Köln einzureichen. Es wird empfohlen sich vor der Bewerbung per E-Mail beraten zu lassen.
Bitte beachten Sie, dass wir auch eine Zoom-Beratung anbieten. Die findet immer Mittwochs von 14 bis 15:30 Uhr statt. Schicken Sie mir bitte ein E-Mail um sich für die Sprechstunde zu registereren.
Hinweis: Bitte beachten Sie, dass Ihre Bewerbungen an das International Office der UzK geschickt werden müssen. Wir sammeln Ihre Unterlagen und senden sie an die Chinesische Botschaft.
Da es in letzter Zeit zu Missverständnissen gekommen ist, weisen wir Sie noch einmal darauf hin, dass wir Ihre Unterlagen jeweils in 2-facher Ausfertigung benötigen: 1 Original und 1 einfache Kopie.
COVID-19
Bitte beachten Sie, dass es aufgrund der akutellen COVID Situation zu Änderung im Ablauf des Bewerbungsverfarhens kommen kann.
Ansprechpartner
Ansprechpartner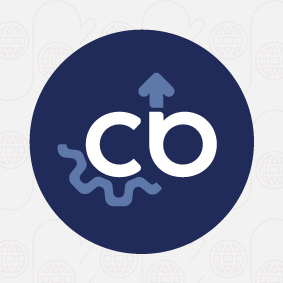 Weitere Informationen
Global Responsibility
Global Responsibility combines internationalization with third mission in order to spread and transfer the knowledge generated by the University of Cologne in our local, regional and global networks and contribute to global change. Global Responsibility expresses thereby an attitude, which defines the role and the motivation of a university to act globally. It emphazises that all actions have a global impact of which every individual should be aware of. It is the task of a university to generate and spread knowledge in order to overcome old concepts and raise global awareness.