Lanzhou International Summer Program: Adventure in Northwest China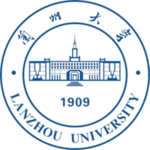 Short info
Period
Partner University Lanzhou University
Lanzhou International Summer Program: Adventure in Northwest China
As the earliest institution of advanced learning and higher education in Northwest China,Lanzhou University was previously named Gansu Law and Politics School in 1909. Then the school developed to become Lanzhou Sun Yat-sen University in 1928. Now, Lanzhou University has been the best university in the northwestern region of China, ranking as one of the top 30 among over 1,500 universities across China. It is one of the key universities administered directly by the Ministry of Education.
With almost 20,000 undergraduates and over 10,000 postgraduates, LZU has a long history of excellence in chemistry, physics, biology, mathematics and geology. It also excels in some unique disciplines and research areas based on the regional resources and culture of northwestern China, such as: Central Asian studies, Dunhuang studies, dry-land ecology, sand fluid dynamics, Tibetan and Loess Plateau sciences, and grassland agriculture. This has greatly contributed to the economic and social development of the local area and the country as a whole.
Seeing great benefits to be reaped from international cooperation, LZU has already established partnerships with over 100 universities and research institutes worldwide. Aiming at establishing the world famous top comprehensive university with multi-discipline coordinative development, Lanzhou University will inherit the concept of "Springing from West China,Striving for a top university" as well as the university motto of "our own path", carrying forward the spirit of Lanzhou University, strengthening the opening consciousness, laying stress on the connotation construction, enhancing the education quality, insisting on the strategy of talents strengthening university and constructing a harmonious campus to contribute more to the economic and social development of the western regions, higher education advancement of China and national rejuvenation.
The 2020 Lanzhou University International Summer Program--Jingcheng Lectures is an immersion program designed to give international students an introduction of Chinese history, culture, and scenic landscape of Northwest China in three weeks (from June to July , 2021).
To find out more program details, you may also wish to refer to the website of Lanzhou University.
COVID-19
Bitte beachten Sie, dass es aufgrund der akutellen COVID Situation zu Änderung im Ablauf des Bewerbungsverfarhens kommen kann.
Due to the coronavirus outbreak the summer program in 2021 has been cancelled.