LegalLead – Building up Law Clinics in Iraq and Tunisia
Law schools play a crucial role in the development of democratic institutions and the rule of law. However, in order to create a positive impact on society, it is necessary to have strong and effective transfer structures, to bring the knowledge generated by academia into practical use. A young generation of advocates and political scientists needs soft skills, the ability of solution-oriented and critical thinking, as well as links to a network of decision-makers outside the university – from governmental institutions to local policy think-tanks and NGOs. This will enable them to apply the knowledge gained during their studies in practical cases and to prepare themselves for the job market. The LegalLead project, funded within the DAAD Taz'iz networks framework, seeks to educate a practical young generation of Legal Leaders which will be able to serve as "Taz'iz" multipliers, strengthening and consolidating democratic developments and preparing a just and prosperous future.
LegalLead is a DAAD Taz'iz partnership between the Al-Nahrain University (Iraq), the University of Carthage (Tunisia) and the University of Cologne. The project seeks to build up and strengthen law clinics at the universities on the fields of female empowerment and Good Governance.
The DAAD project encourages law students to become active at the law clinics of their universities and to gain practical experiences on an international level during their studies. Law clinics follow an innovative teaching concept, students are able to solve practical cases of non-university clients at an early stage of their studies. The law clinics are working closely together with a network of civil societies and NGOs to solve relevant practical cases on the fields of Female Empowerment and Good Governance. Law clinics allow therefore to build up networks between universities and the outside world, to improve the job market orientation of academic education and to contribute to the development of democratic institutions.
Open Call – Winter School
From 6 – 11 November we are organizing a Winter School in Cologne, to learn how to build up a law clinic and getting insights into the topics of female empowerment and good governance. Have a look at the call for participation!
Contact Person
Contact Person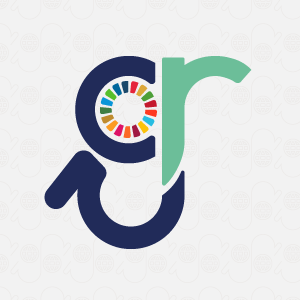 Further Information
Global Responsibility
Global Responsibility combines internationalization with third mission in order to spread and transfer the knowledge generated by the University of Cologne in our local, regional and global networks and contribute to global change. Global Responsibility expresses thereby an attitude, which defines the role and the motivation of a university to act globally. It emphazises that all actions have a global impact of which every individual should be aware of. It is the task of a university to generate and spread knowledge in order to overcome old concepts and raise global awareness.