ERASMUS+
Key Action 107 - Mobilität von Einzelpersonen außerhalb Europas (mit Partnerländern)
Das europäische Förderprogramm Erasmus+ bietet die Möglichkeit des weltweiten Austauschs von Hochschulangehörigen über die bisherigen europäischen Programmländer hinaus. Mit der 2015 in Erasmus+ etablierten Förderlinie KA 107 "Mobilität mit Partnerländern" für den Hochschulbereich wird die Mobilität von Einzelpersonen an ausgewählten außereuropäischen Partneruniversitäten unterstützt.

Bei der Erasmus+ Kooperation mit Partnern aus außereuropäischen Ländern werden wie bei dem bekannten Erasmus-Programm für den Hochschulbereich Austauschverträge mit ausgewählten Partner-universitäten geschlossen. Die Förderung dieses Programmbereichs ist an bestimmte Nationen und Partnerinstitutionen, die auf Antrag bewilligt wurden, gebunden. Der Aufruf für die Programmlinie findet einmal im Jahr statt und antragsberechtigt sind Hochschulen, die bereits am Erasmus-Programm teilnehmen.

Die Mobilität mit Partnerländern außerhalb Europas ist im Erasmus+ Programm dem Hochschulbereich vorbehalten. Abhängig von der entsprechenden Weltregion werden Mobilitäten von Studierenden, Hochschullehrern und Hochschulmitarbeitern nach Deutschland (Incoming) und aus Deutschland (Outgoing) gefördert. Die Studierendenmobilität (Bachelor, Master, Doktorat) wird mit einer Laufzeit von 3 bis 12 Monaten unterstützt und die Mobilität von Hochschulangehörigen (Lehre, Fort- und Weiterbildungen) kann über einen Zeitraum von fünf Tagen bis zu zwei Monaten gefördert werden.
Haftungsklausel

"Dieses Projekt wurde mit Unterstützung der Europäischen Kommission finanziert. Die Verantwortung für den Inhalt dieser Veröffentlichung [Mitteilung] trägt allein der Verfasser; die Kommission haftet nicht für die weitere Verwendung der darin enthaltenen Angaben."
SWAGATA
In 2017 haben sich die Georg-August-Universität, die Universität Heidelberg und die Universität zu Köln zu einem Konsortium zusammen geschlossen, um gemeinsam eine ERASMUS+ Maßnahme für Indien einzuwerben. Alle drei Universitäten haben jahrelange Kooperationen mit hochrangigen indischen Partnerinstitutionen, die durch die Key Action 107 unterstützt werden sollen.
Offene Ausschreibungen
Incoming Staff Mobility
Ansprechpartnerin
Ansprechpartnerin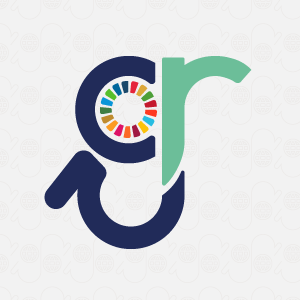 Weitere Infos
Global Responsibility
Global Responsibility combines internationalization with third mission in order to spread and transfer the knowledge generated by the University of Cologne in our local, regional and global networks and contribute to global change. Global Responsibility expresses thereby an attitude, which defines the role and the motivation of a university to act globally. It emphazises that all actions have a global impact of which every individual should be aware of. It is the task of a university to generate and spread knowledge in order to overcome old concepts and raise global awareness.