HRS4R: Human Resources Strategy for Researchers
The University of Cologne welcomes the opportunity of internal analysis and external evaluation in the framework of the HRS4R and aims at embedding this process in the wide array of current activities in the area of human resources. By implementing the Charter and Code, we aim at attracting the most outstanding researchers within the European Research Area and beyond.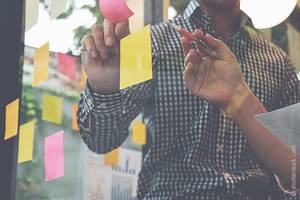 In the initial phase, the internal analysis was supervised by the former Vice-Rector for Academic Career and Equal Opportunities, Prof. Dr. Ansgar Büschges. A working group was installed consisting of four administrative staff bringing together different areas of expertise relevant to HR matters: the heads of the Department 43 HR Development for Researchers and Department 94 International Science, a member of staff of the Department 12 Strategy & Evaluations as well as Dr. Antje Oesterle, the former personal advisor of the Vice-Rector, who acted as HRS4R coordinator at the UoC. This responsibility has now been transferred to her successor, Dr.' Anabel Kuntz. As a first step, this group carried out a gap analysis, which combined a document analysis with in-depth interviews with key informants and stakeholders at our university. On this basis, our Action Plan was developed and passed by the Rectorate late in 2018. Please consult our HRS4R Action Plan for our goals and actions (English only). In May 2019, the UoC was granted the HR Excellence in Research Award after a very successful independent review of our strategy on behalf of the European Commission. As part of the interim evaluation, a Revised Action Plan was developed in 2021 (English only).
The process of the HRS4R is overseen by the Committee on HR Matters of Academic Staff (German only). Acting as an advisory board to the HRS4R, it is composed of representatives of all status groups of the university: students, researchers of all career stages from all faculties and administrative staff. At least once a year, the committee receives a detailed HRS4R progress report.
The University of Cologne strictly follows the principles of open, transparent and merit-based recruitment (OTM-R). For non-professorial staff, our guidelines on Attracting and Recruiting Staff cover all stages of the recruitment process and function as an OTM-R policy. Our Appointment Regulations apply to all professorial positions.
Contact
Contact