Dr. Susanne Preuschoff
Head of Department "International Students" (Abt.92)
Academic Cooperation Asia, Africa and Middle East
University of Cologne
International Office
Universitätsstr. 22a
D-50923 Koeln
Tel.: +49 (0) 221-470-4089
s.preuschoff(at)verw.uni-koeln.de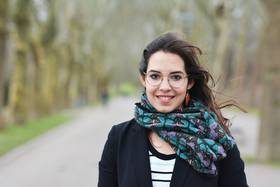 Mariana Arjona-Soberón, M.Sc.
is the Head of the Innovation in Internationalisation Unit. She is in charge of strategic planning, new project development and conception, E-Learning initiatives, marketing, departmental webdesign and social media. Mariana is a cultural anthropologist.
Tel: +49 (0) 221-470-8392
m.arjona-soberon(at)verw.uni-koeln.de
Sarah-Marleen Dannenberg, M.Phil.
is the Project Coordinator of DIES ProGRANT Proposal Writing Courses and the Center for Modern Indian Studies at the International Office. This includes the financial management, administrative coordination and scholar support for both projects. Additionally, she is involved in any India-related activities and organizes the summer school in India. Sarah obtained her Master's degree in Linguistics.
Tel.: +49 (0) 221-470-7494
s.dannenberg(at)verw.uni-koeln.de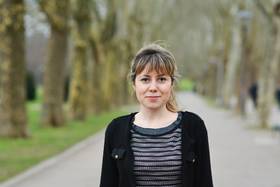 Daniela Simut-Perent, M.A.
Daniela Simut -Perent is Head of the "Counselling for international students" unit. In the frame of the ProGRANT project she is the regional coordinator for Latin America. Ms. Simut has a Master's degree in English and Spanish Studies as well as Political Science. She is also a trainer for intercultural communication.
Tel: +49 (0) 221-470-1340
d.simut(at)verw.uni-koeln.de
Christoph Vogt
is Head of Finances within Department 92. Mr. Vogt is responsible for the budget planning, accounting, and SAP-management concerning all Global South projects. He is currently pursuing his Bachelor of Arts in Business Administration.
+49 (0) 221-470-1342
c.vogt@verw.uni-koeln.de
Tilman Pfeiffer, M.A.
In recent years, Mr. Pfeiffer represented the German Academic Exchange Service (DAAD) as a lecturer in Myanmar, after having worked in South Korea and Vietnam with a special focus on teaching German as a Foreign Language. At the International Office of the University of Cologne he is working as a Project Coordinator, contributing to the Academic Cooperation with Asia, Africa, and the Middle East. In addition, he is giving classes to improve the language and learning skills of students from our international partner universities. Mr. Pfeiffer is also engaged in international admissions processes at the University of Cologne.
t.pfeiffer(at)verw.uni-koeln.de
Henry Okolie, B.Sc.
Henry is a Student Administrative Assistant under the DIES ProGRANT course. He is currently pursuing an International Master of Environmental Science (IMES) degree at the University of Cologne
h.okolie(at)verw.uni-koeln.de
Pawel Gawronski, B.A.

Pawel Gawronski is a Student Regional Assistant with focus on China. He is responsible for China Summer Schools, Chinese Council Scholarship and general support for China activities.
p.gawronski(at)verw.uni-koeln.de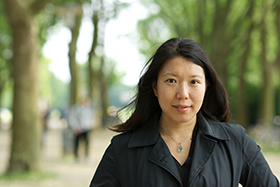 Beijing
QIU Lan
Head of the University of Cologne Regional Office in Beijing
DAAD Germany Universities
Unit 1718 / 1616, Landmark Tower 2
8 North Dongsanhuan Road
Chaoyang District, Beijing, 100004, China
Tel.: +86-10-65906656 ext.32
Fax: +86-10-65906393
lan.qiu(at)uni-koeln.de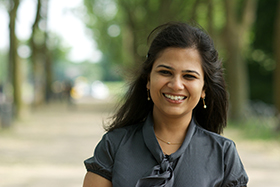 New Delhi
Dr. Amisha Jain
Head of the University of Cologne Branch Office in New Delhi
Dr Amisha Jain is a lawyer by profession, and holds a Doctorate of Law in the study of the rights of Indigenous people of India. Amisha visits Cologne every year in June to participate in the Cologne India Week, where she meets UoC professors who are keen to establish liaisons with Indian institutes of higher education. Her role is to prepare the annual strategy of Indian academic activities and to inform about the latest research landscape and education policies in India. She is responsible for fostering Indo-German research collaborations and looks after already existing exchange programs with Indian institutes of higher education.
Add.: German House, No. 2, Nyaya Marg, Chanakyapuri
New Delhi- 110021, INDIA
Tel: +91-11-46063410
amisha.jain(at)uni-koeln.de