Prof. Nira Liberman, PhD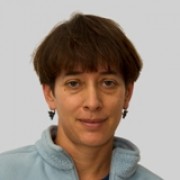 Member of the Global Faculty
Nira Liberman is a Professor of Social Psychology at Tel Aviv University.
She obtained her PhD in 1997 at Tel Aviv University, where she also completed her BA studies in psychology and comparative literature, and MA studies in social psychology. She has been a post-doctoral research fellow at Columbia University, and a faculty at Indiana University, Bloomington. She joined Tel Aviv University as a faculty member in 2001.
Nira Liberman studies mental representation, motivation, self-control and decision making. She is particularly interested in how psychological distance of objects and events, that is, their temporal, spatial, social distances as well as probability affect the way people represent, evaluate and self-regulate toward them. Nira also studies Obsessive-Compulsive behavior, and in particular attempts to understand it in terms of a deficient access to internal states – including one's own sensations, emotion, and preferences. Her research has been published in some of the leading journals in the fields of psychology, and she has served as an associate editor of the Journal of Personality and Social Psychology and on the editorial boards of the Personality and Social Psychology Bulletin, Journal of Experimental Psychology: General, and the Journal of Experimental Social Psychology.

Contribution to KPA II:
Nira Liberman works at the interface between motivation and cognition and her theory on mental construal is one of the most essential theories in psychology and beyond. She is a leading figure in social cognition research and her work readily applies to the core topics of the KPA II, from behavioral decision making to stereotypes and prejudice. Nira Liberman's new and unique theoretical perspective is a perfect complement and inspiration for various research areas in C-SEB.