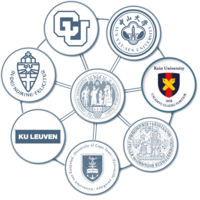 Keio University


The Global Network Partnership between the Keio University and the University of Cologne is based on a senate partnership established in 1981. Within the framework of a Global Network Partnership, the universities have the status of being each other's priority partners in the respective countries.
In addition to the existing faculty exchange program and the student exchange program that was set up in 2010, further steps in the direction of sustainable collaboration agreements and exchange programs are also to be established, inter alia, with a view to an exchange program for law graduates, a dual Master's degree for the subject of business studies as well as closer cooperation in the area of dermatology within the framework of the CRC 829.
Both universities are interested in furthering the cooperation to include new subjects and are united in their support of all initiative projects.