International Summer School, Renmin University of China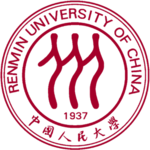 Short info
Period 3 weeks in July 2021
Partner University Renmin University
International Summer School, Renmin University of China
With the outset of the 21st century, Renmin University of China (RUC) has actively launched a series of reform and construction with her focus on the goal of constructing a world-class university with which people feel satisfied. The periodical target of "Consolidate the foundation, and reshape the image" has been primarily achieved. In the recent years, Renmin University has set a new periodical target of enhancing her internationality in a comprehensive pattern to expand global influence and achieve the target of "taking-off in a decade". Great importance has been attached to enhancing her internationality in various aspects of the university. Accordingly, a number of measures have been taken to realize this target. Among them, the university started an international summer school in 2009, which has won an initial success to have extensive impact socially and internationally.
The four-week summer school is scheduled to be held in July every year. With enhancing the internationality of teaching in a comprehensive manner and the quality of talents cultivation as its chief targets, and focusing on the internationality of several core elements as its key development, which include the curriculum, faculty, students, campus culture etc., the summer school devotes itself to constructing a multi-cultural, multi-disciplinary and multi-layered integrative classroom teaching and campus living environment by integrating the resources of the entire university, inviting instructors and professors from world-class universities to teach in English, enrolling international students and carrying out a variety of teaching activities. The organization of the summer school has indeed provided a great opportunity to accumulate precious experiences in terms of the curriculum perfection, the innovation of the modes for talents cultivation, the improvement of staff quality and the promotion of teaching quality in Renmin University. Meanwhile, it opens a new way for the promotion of the internationality of talents cultivation.
To find out more program details, you may also wish to refer to the website of Renmin University of China.
COVID-19
Bitte beachten Sie, dass es aufgrund der akutellen COVID Situation zu Änderung im Ablauf des Bewerbungsverfarhens kommen kann.