Summer School "Fudan International Summer Session"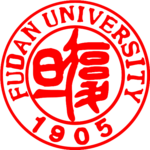 Short info
Period 4 weeks in July 2021
Partner University Fudan University
Summer School "Fudan International Summer Session"
Fudan University International Summer Session 2021 will provide a 4-week course study and cultural experience to international students from all around the world. Students will have the opportunity to get to know China, experience Shanghai and be part of Fudan community. Fudan University students will also have the chance to participate in the program and communicate with international students. This program will help you achieve multicultural understanding, establish a global vision, and get connected with peers from around the world.
Fudan University International Summer Session 2021 offers 19 content courses, 3-level Chinese language courses as well as historical and cultural visits. The content courses will cover a range of topics in History and Culture, Society and Politics, Business and Economy, and Global Issues of the 21st Century. Each content course is designed as a 39 academic-hour course, and each level of Chinese language is designed as a 40 academic-hour course. Students can choose one or two content courses and Chinese language course is optional. After a successful completion of the course study, students will be awarded a program certificate and an official transcript from Fudan University. Students who wish to transfer Fudan International Summer Session credit back to their home institutions are advised to consult in advance with the appropriate academic authorities at the institutions.

You will find Fudan and Shanghai wonderful places to learn and grow during the summer.
Our faculty, staff and student counselors all look forward to welcoming you to the Pearl of the Orient.
To find out more program details, you may also wish to refer to the website of Fudan University.
COVID-19
Bitte beachten Sie, dass es aufgrund der akutellen COVID Situation zu Änderung im Ablauf des Bewerbungsverfarhens kommen kann.